Organize all your Content in one Place
The solution to track your content from concept to publishing.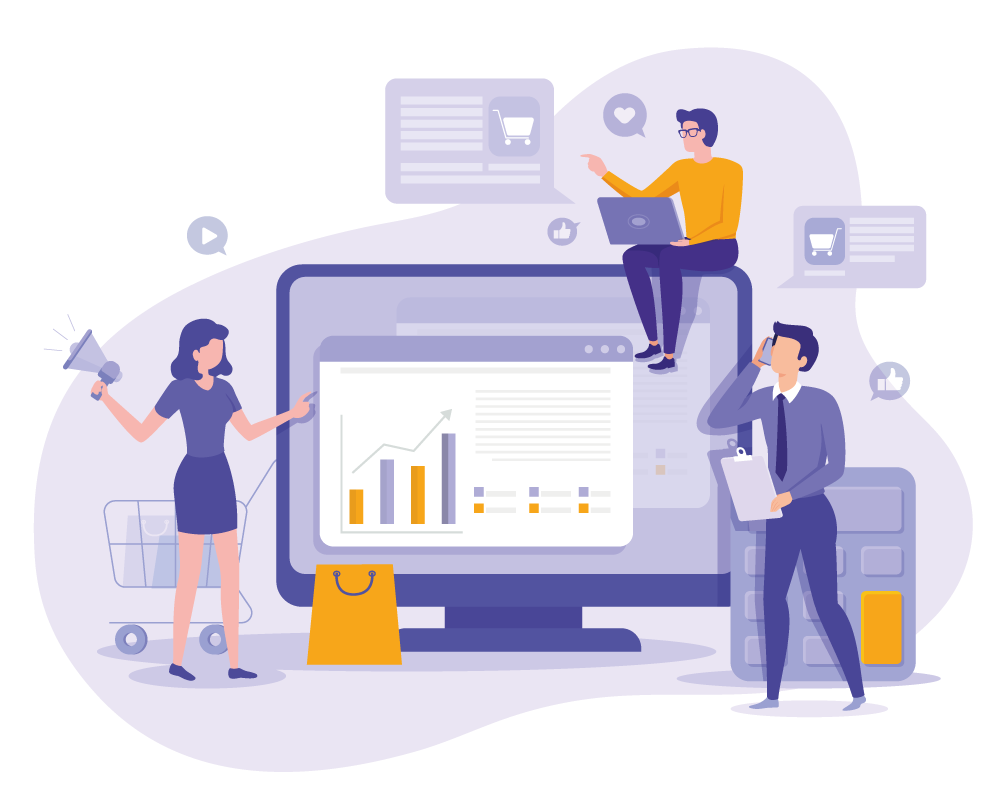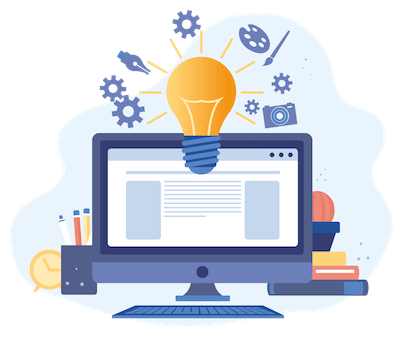 FEATURES
Track Content Production from Concept to Publishing, for all your websites.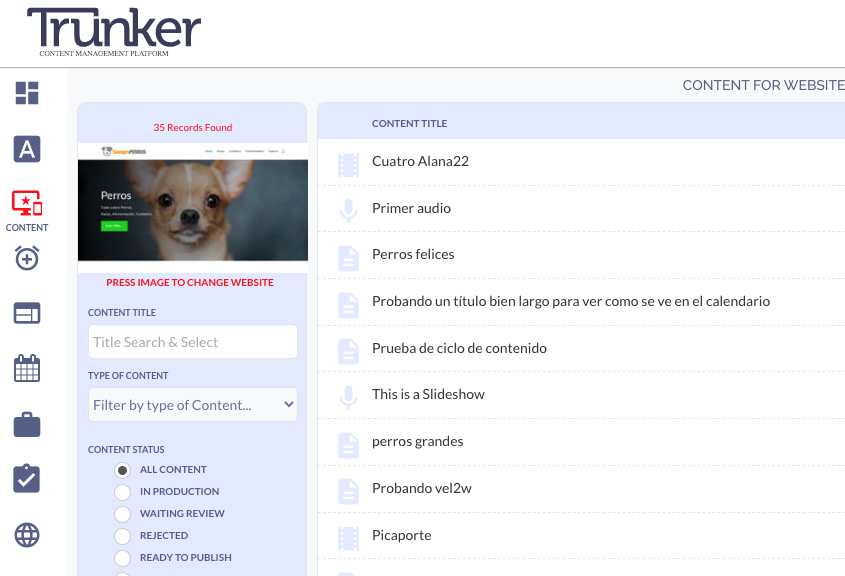 Keep track of All your Content in a Single application.

Ideal Content Mix.
You can easily keep track of how many Articles, videos or any other piece of content you have produced and published for any website or any specific keyword, balancing your content production or assigning more resources to your more valuable assets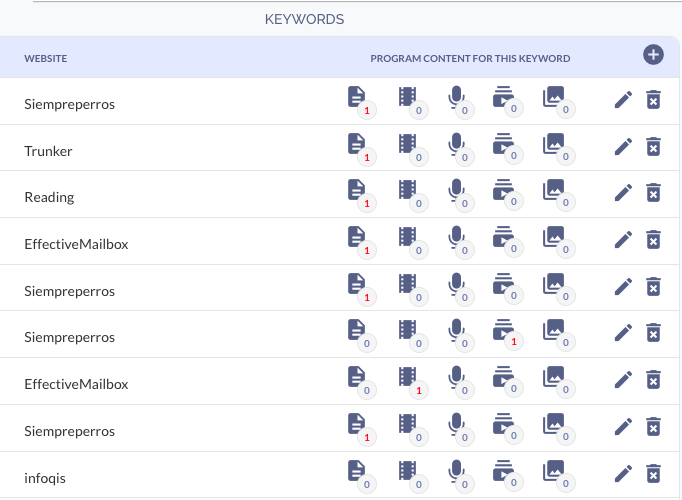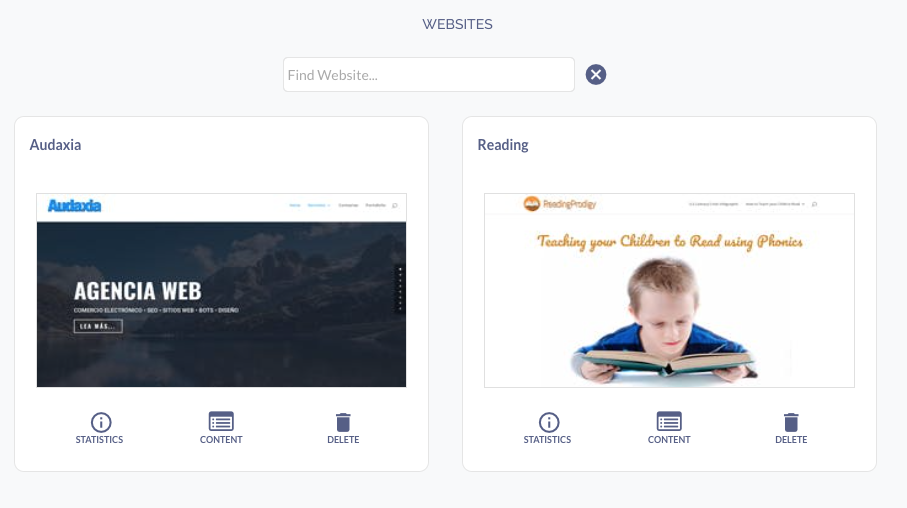 feature
Production Calendars
Production Calendars can be seen by month or week, for all your properties or Team members
Keep track of deliveries.
You can check specific team members.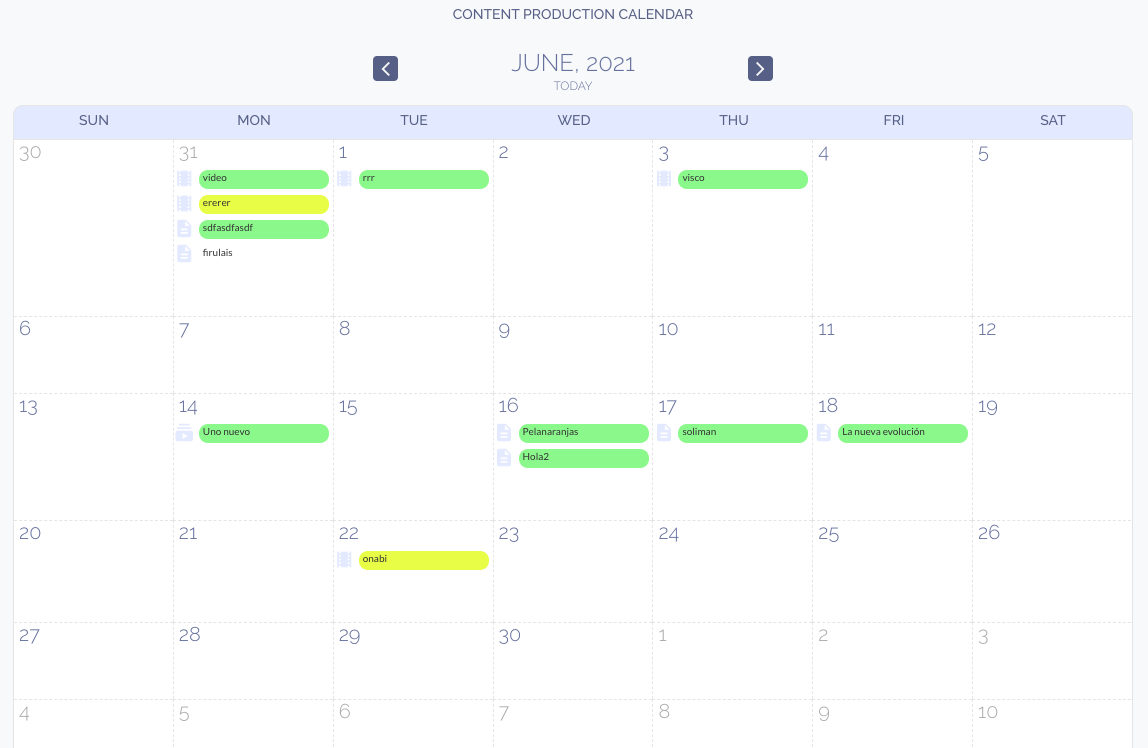 By Date
Or check your business production calendar for all your properties by month or week.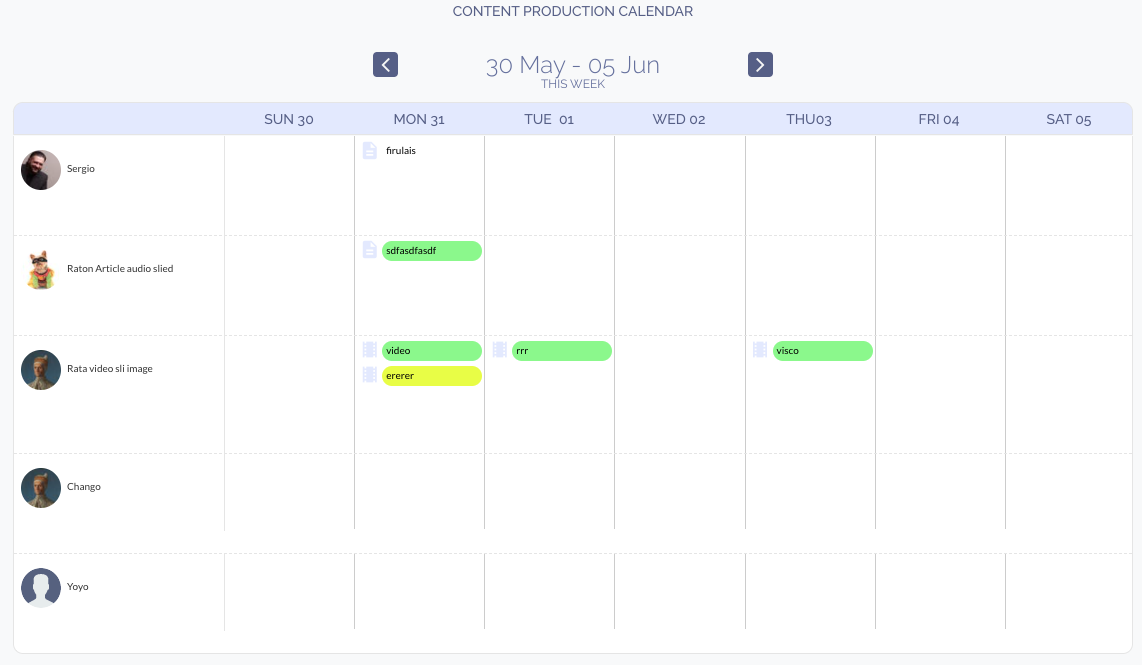 feature
Visual Task Scheduler.
Keep track of all additional tasks needed in content publishing and marketing. Assign them to your team and follow their completion.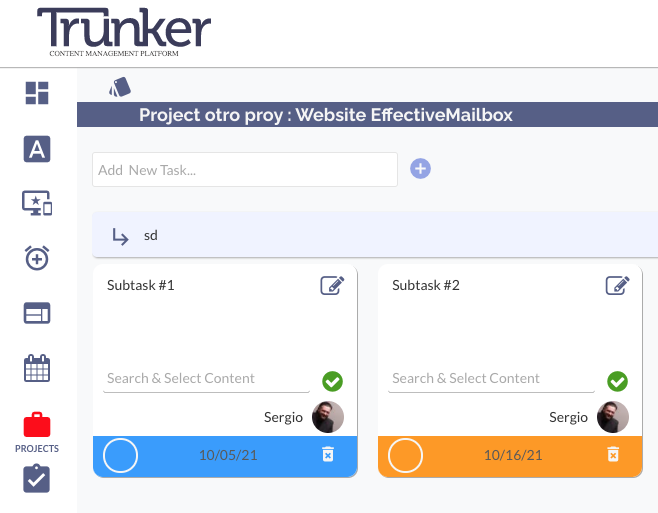 Project Management.
Manage projects from beginning to end.
Add Tasks and Subtasks to any Project
Check Work assigned to any Team member
feature
Detailed Content Features
Assigned content will include specific characteristics according to the type of Content.
Content Delivery Workflow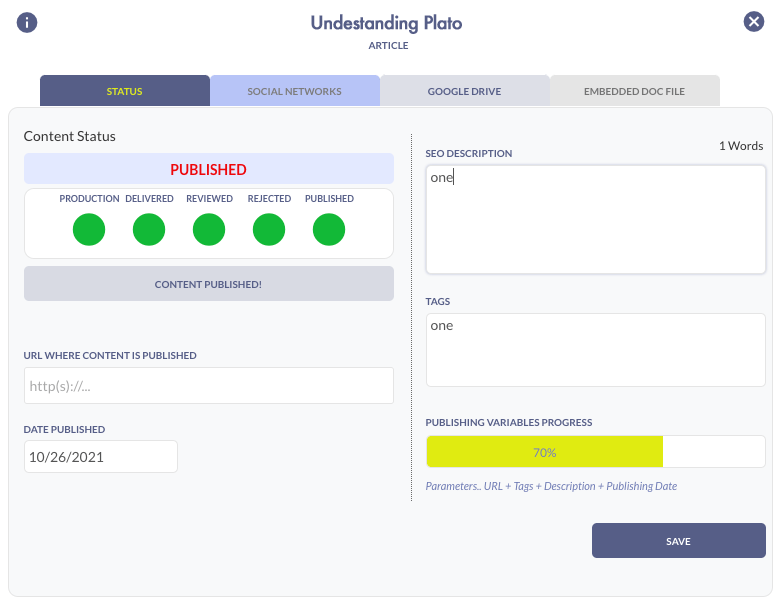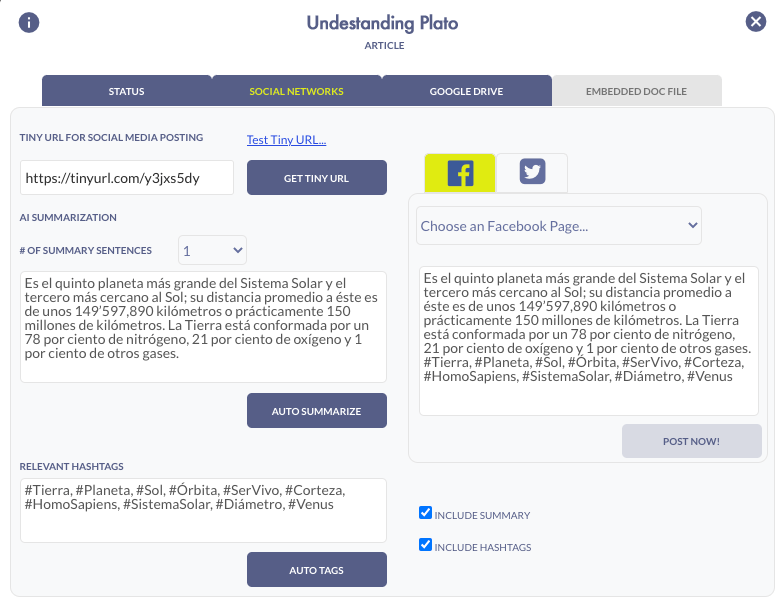 Connect with Google Drive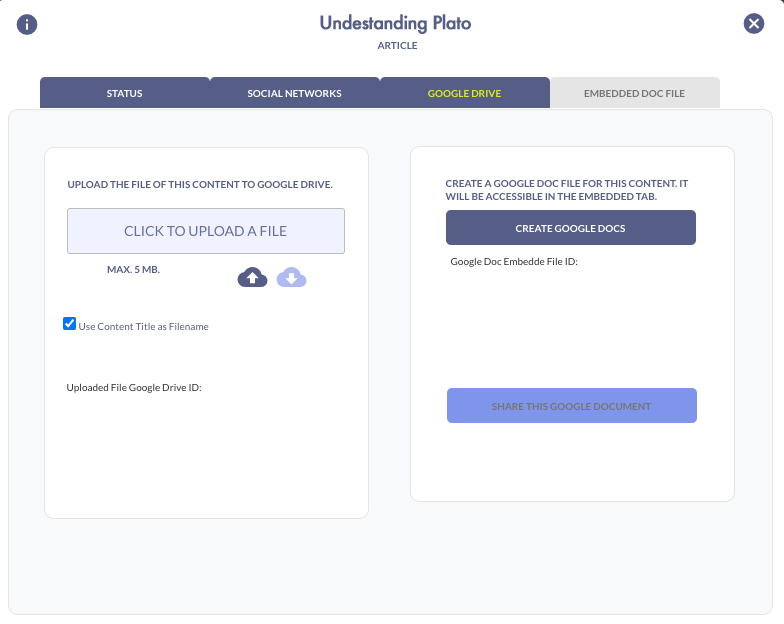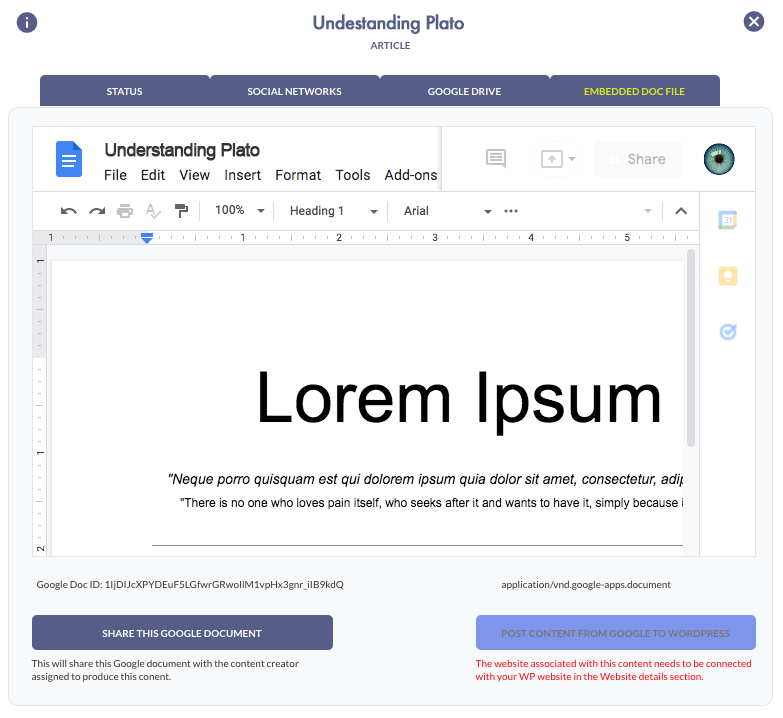 Wfeature
Post From Google Docs to WordPress
When you link a google document to your content, you can post directly to your WordPress website when your content is ready to be published.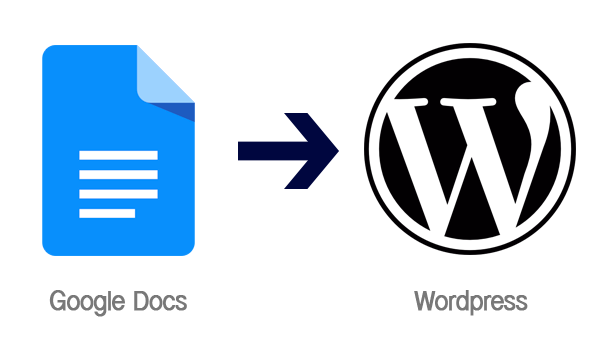 feature
Assign Roles to your Team Members
Roles will define the access to the App and the produced Content.

Producers and Freelancers can only access the content they produced and they have access to a limited part of the applications, while Auxiliar and Administrator can access the content produced by the whole team, statistics, websites and all the features.
feature
Control your Freelancer's payments
Keep log of your freelancer payments.

feature
Content Statistics
The content mix and basic information about the production process can be visualized with graphics and other aids.